George Kwok
Massage Therapist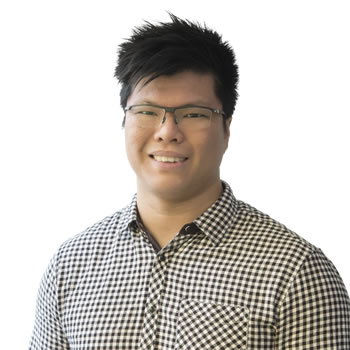 About George
George started his swimming training at the age of 4 years old. From then he has been engaging in high level performance and competitions. George has grown his interest in sport injury, treatment and rehabilitation when he dislocated his left shoulder during an open water competition. Without accurate diagnosis and treatment, his shoulder never regained full function hence the reduction in sporting performance.
At age of 19, George left Hong Kong and completed a one year of exchange programme in Texas, USA. Because he has a special interest in sporting injuries and management, George decided to further his study and completed a BSc in Exercises and Sports Science at Edith Cowan University, Perth. After the completion of his bachelors degree, George found the hands on approach was more effective to clients, and therefore went to study further on soft tissue treatments which included remedial massage and dry needling.
In George's spare time, he is continuing his swimming training as a master swimmer and was awarded the age group state champion in 2014 at WA Master State Championship.
With his hands on approach and caring attitude, George found his clients received a more positive outcome. George believes the thrive for knowledge and passion are the keys to become phenomenal therapist, so he often attends lectures and seminars to further his knowledge and aiming to providing the best service to his clients.
Dr Adele Baljeau
Chiropractor
Dr Arron Forrester
Chiropractor
Got a question for us?
Our VERY friendly team is happy to answer queries you may have. You can call us direct and we'll do our best to help answer your questions. Alternatively you can head over to our contact form and submit your question and we'll get back to you within 2 days to allow for weekends, but we love Chiro so it will usually be sooner.