Dr Arron Forrester
Gonstead Chiropractor
Local Chiropractor looking after folks in Belmont since 2003
Hi, I'm Arron! I've wanted to do this all my life. I would love to help you with what is dragging you down right now. 
My Story
Dr Arron Forrester has been in practice since 2003. He decided to become a Chiropractor at the age of 13 after his childhood knee issues and asthma cleared up as a result of Chiropractic care. A decade and a bit later, he graduated. He now enjoys a family focused practice.
During his training at Macquarie University, he gravitated to the Gonstead Chiropractic analysis and technique. This was because of the specificity of analysis, adjustment and intent.
As well as mastering the Gonstead system, Dr Arron is also proficient in the Webster Technique as well as completing a CCWP through the ICA Council on Lifestyle Science as well as joining the Academy of Chiropractic Philosophers (ACP) through NZCC.
Dr Arron is part of the ancestral health movement, educating his patients in the importance of sleep, exercise, food, mental attitude and social connectedness and how these factors influence health.
His interests include spending time with his wife and young children as well as listening to music and podcasts, cross-fit, single malt whisky and investing.
My Family
My family is easily number 1. Most weekends and all holidays are family dominated and focused.
Healthy Living
I value my health and that of my family. We take part in a lot of recreational activity such as bushwalking, kayaking and cycling together. The family receive regular chiropractic care (duh) and we put a big emphasis on food with meal prep taking much time. As a family we do not consume any dairy or grains, just high nutrient foods.
Attention
I also value feeling unhurried. We plan many quiet weekends and my team do not overbook my patient schedule.
My Approach
My approach is straight up Gonstead Chiropractic. I make your spine work better which allows your nervous system and brain to work better which gives you a better life. That sounds like a big claim.
We live our lives through our brains. The brain processes every single input our bodies receive. It then executes every action our bodies produce. Better brain, better life.
Is Chiropractic a treatment for bad hand writing in a kid? Is it a treatment for depression or panic attacks? Is it a fix for colicky or upset babies? Hell no! Have I seen all of these things (and many more) get better in my office as we go about improving the function of the spine, absolutely.
I do not massage, use electric gizmos or try to sell you massive "care"plans. All you get is straight Gonstead Chiropractic. I will give you my best guess as to how long it will take you to get resolution of your problem and we then go about fixing it up.
Once you are working well you have the option of keeping yourself that way or ceasing. It's totally up to you. Our door will remain open to you in the future.
The exam I use stays pretty much the same for everyone, every visit. This way, I don't miss things or get "too familiar" with you. How I go about applying the force is determined by factors such as your age, size, shape, health, preference and how your spine looks upon xray.
Some of you will not receive "classic Gonstead" style adjusting but the direction and intention of forces is very similar.
I take what I do very seriously however, I do not take myself seriously at all. Expect loud shirts, bad puns and a weird giggle. See you soon.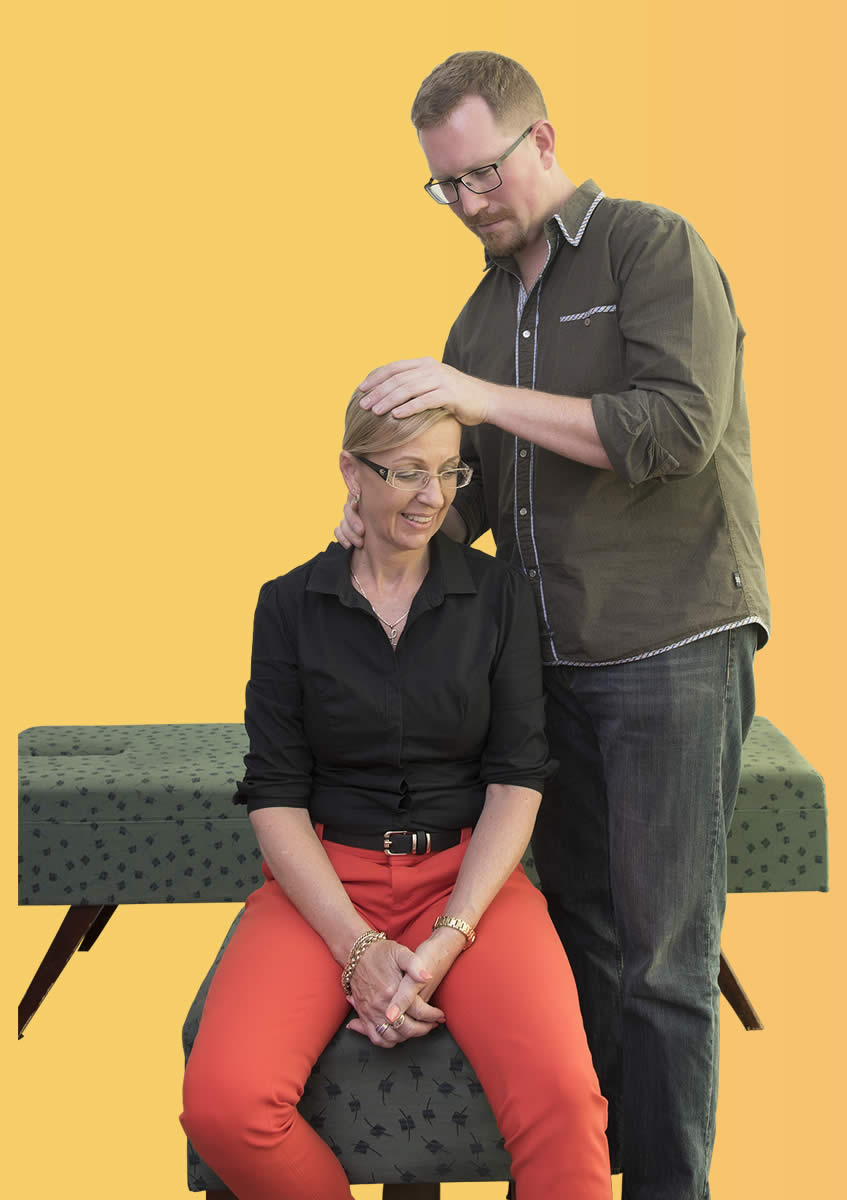 Got a question for us?
Our VERY friendly team is happy to answer queries you may have. You can call us direct and we'll do our best to help answer your questions. Alternatively you can head over to our contact form and submit your question and we'll get back to you within 2 days to allow for weekends, but we love Chiro so it will usually be sooner.
Meet Adele!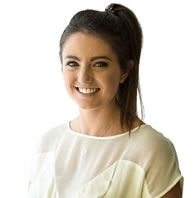 We understand that a ginger giant adjusting your spine might not be everyone's taste. If you would prefer a tiny female practitioner our other expert Gonstead Chiropractor is Dr Adele McNamara. 
Schedule A Chiropractic Appointment With Arron